This is Thunderbird Wine.
We make big, bold wines.
Wines that are anything but fussy.
And whose only ritual is pouring and enjoying.
Our "hard work" is making great wine.
Open a bottle and taste a few of the lessons we've learned along the way. We'll never judge. We'll simply pour a round and raise a glass.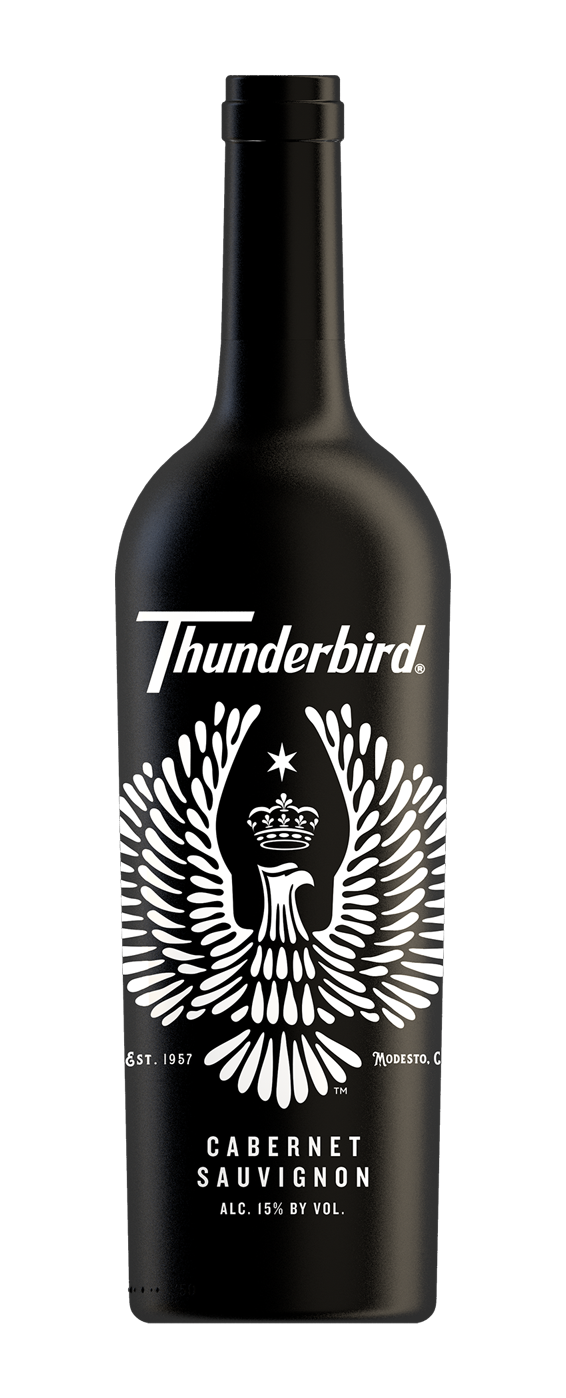 Cabernet Sauvignon
This is our Cab. It's spicier and bolder than many.
We think this gives it some real character.
A kind of character that makes it unforgettable.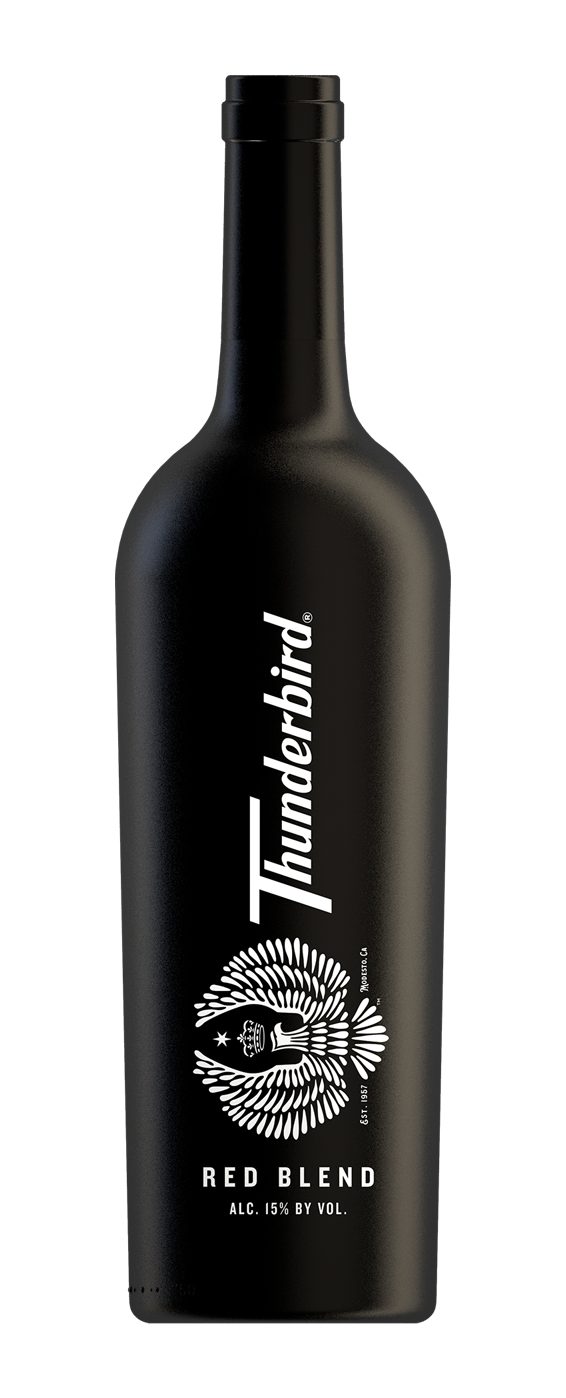 Red Blend
What you'll taste is all the hard work, bumps and bruises it took to get to this blend. It's a bold red.
One that's more layered than you might expect. But it's exactly the kind of red that we like to drink.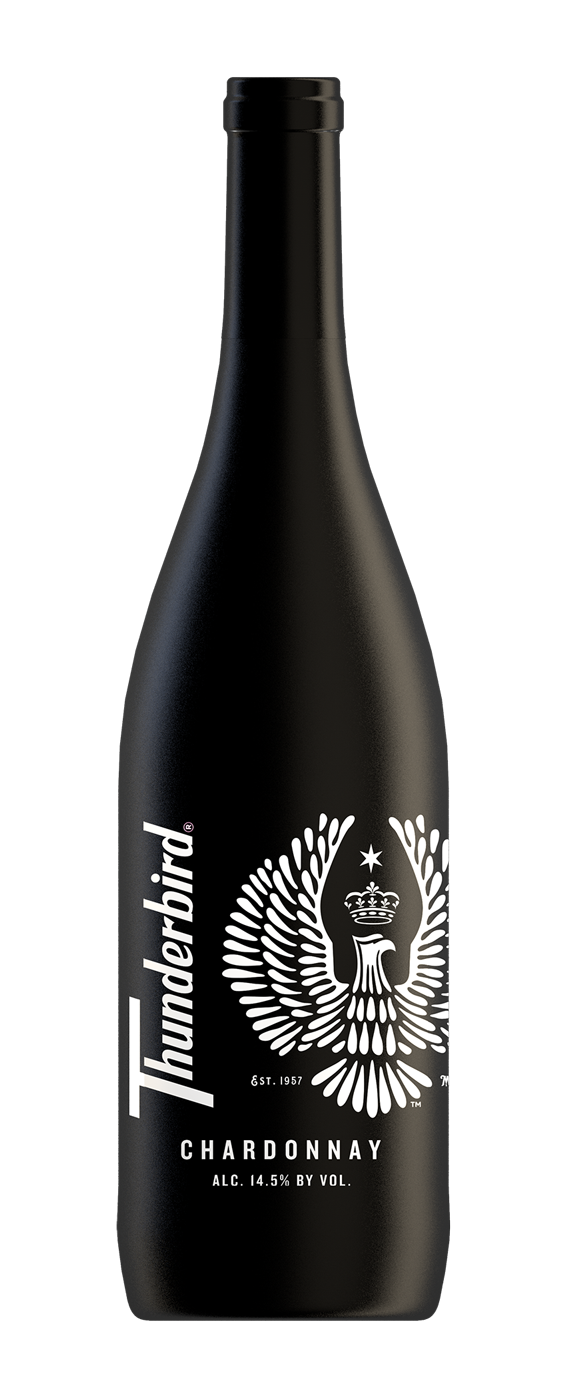 Chardonnay
Don't let the color fool you, this wine has enough layers and depth to raise more than a few eyebrows.
Contact Us
Drop us a line at 1-855-294-2556.
We're usually around Monday through Friday from 8a-5p and Saturday from 9a-3p Pacific Standard Time.
Contact Us