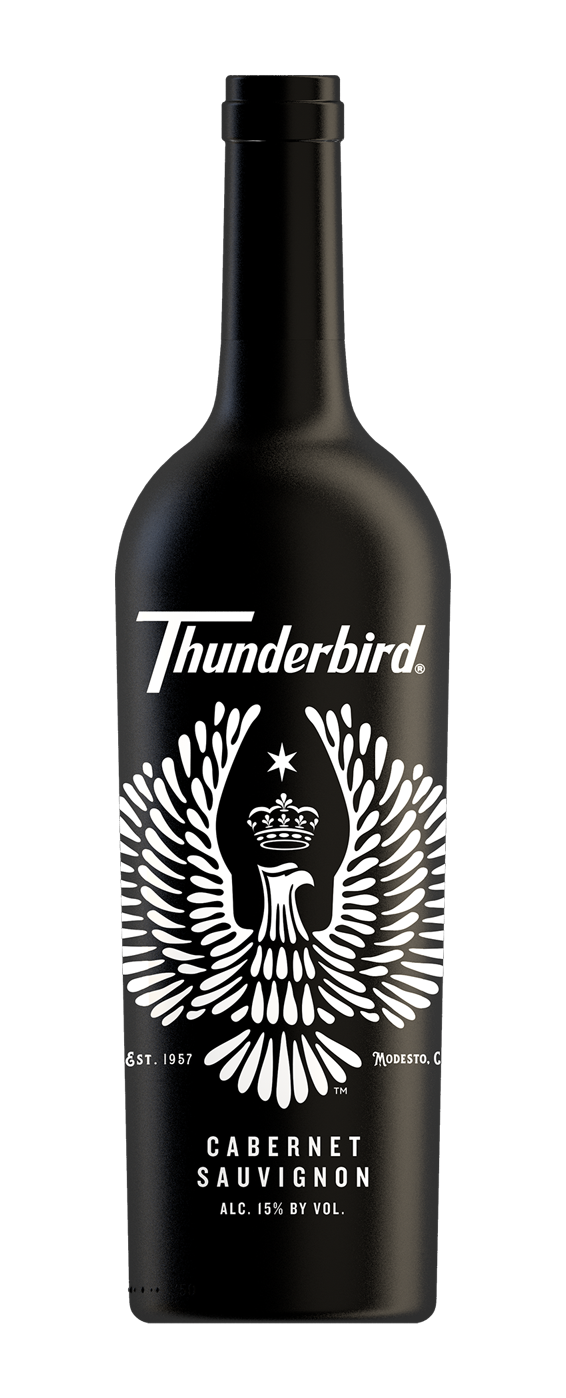 This is Thunderbird Wine.
We make big, bold wines.
Wines that are anything but fussy.
And whose only ritual is pouring and enjoying.
Our "hard work" is making great wine.
Open a bottle and taste a few of the lessons we've learned along the way. We'll never judge. We'll simply pour a round and raise a glass.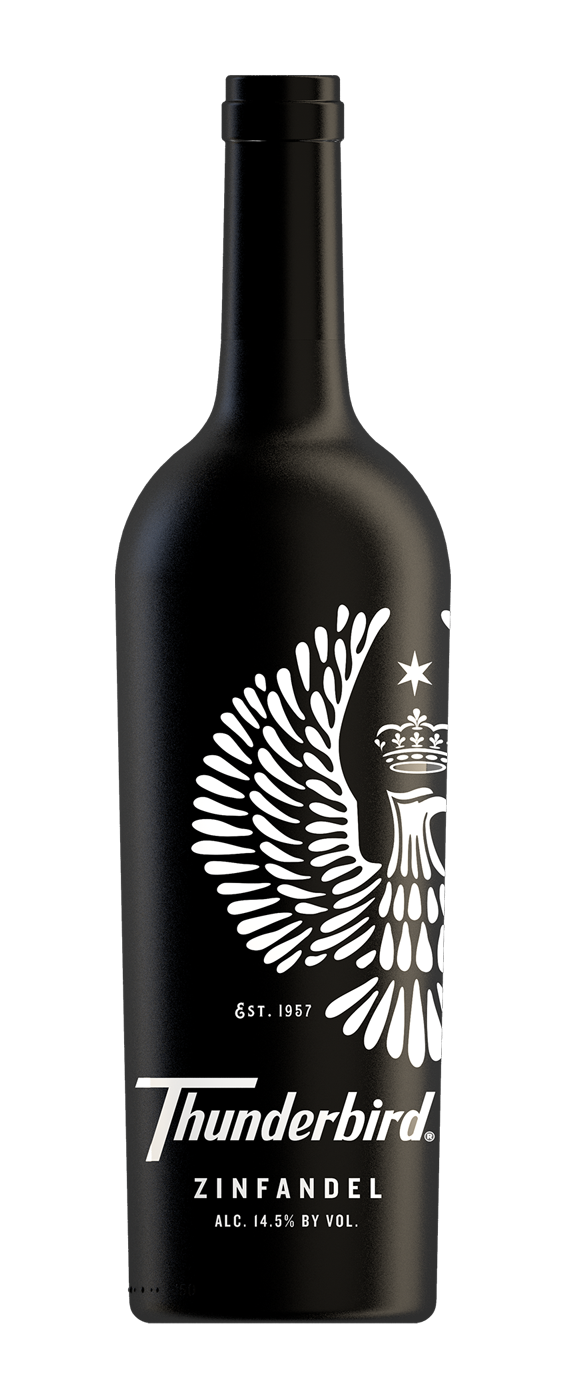 zinfandel
In Thunderbird Zinfandel, we taste black cherry, toasted oak, and peppery spice.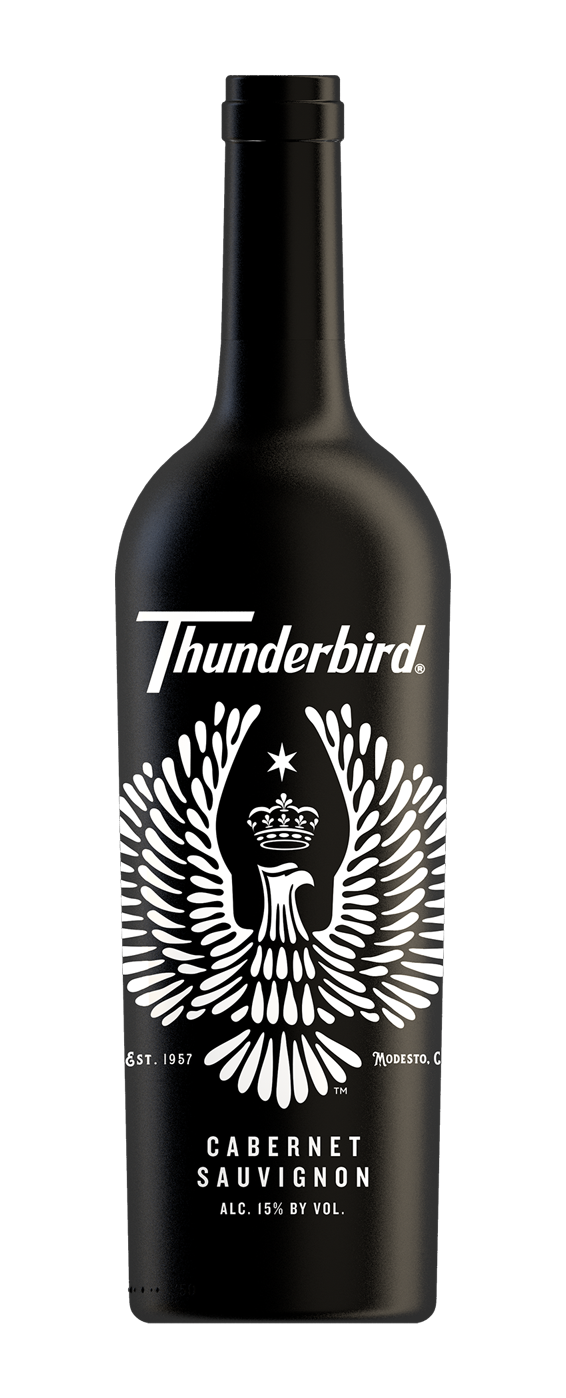 Cabernet Sauvignon
In Thunderbird Cabernet, we taste endless dark fruit, a sweet bit of coconut, and notes of tobacco and nutmeg.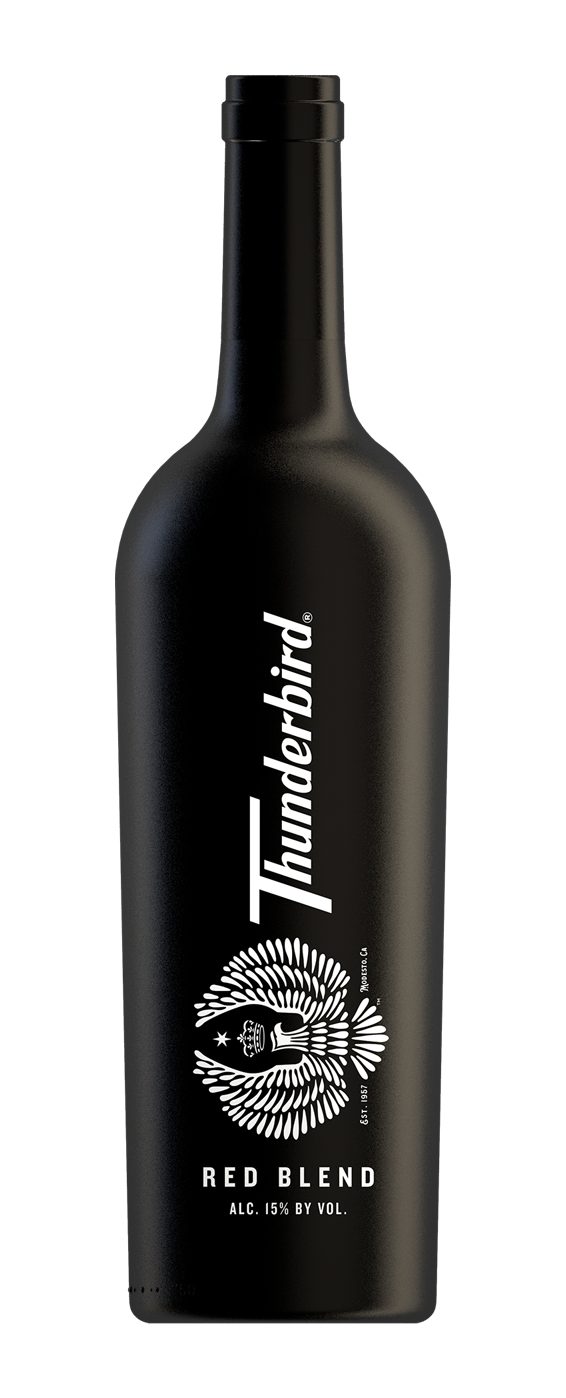 Red Blend
In Thunderbird Red Blend, we taste ripe black and blueberries, dark chocolate, and a hint of cinnamon.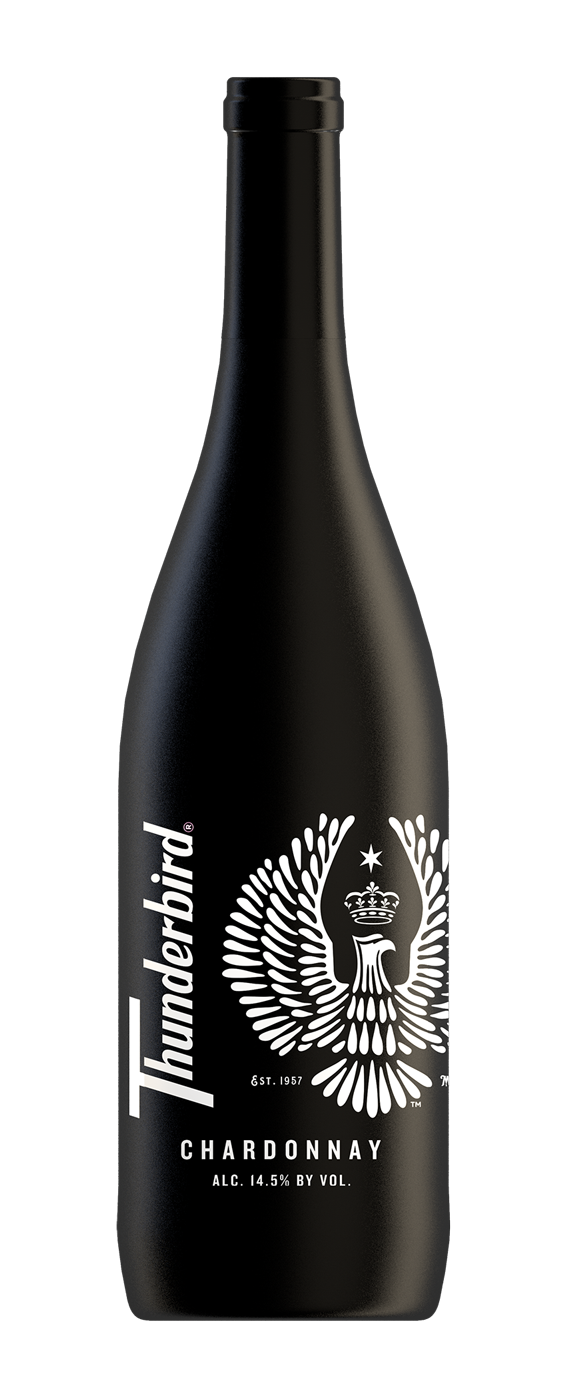 Chardonnay
We think Thunderbird Chardonnay is tough, yet tender. We taste intense stone fruits tempered by toasted oak and brown spice, with a smooth bit-o-buttercream.
Contact Us
Drop us a line at 1-855-294-2556.
We're usually around Monday through Friday from 8a-5p and Saturday from 9a-3p Pacific Standard Time.
Contact Us